---
people currently looking
Last bought minutes ago
---
|USE CODE "IAMB"|
GET 10% OFF YOUR ORDER
Available for a LIMITED TIME - GET YOURS TODAY!
100% Quality Guaranteed Plus Fast & Secure Shipping
Pick your Item then Click on the Add to Cart Button
Buyer protection:
If you are not satisfied, let us know and we'll make it right:
Full Refund if you do not receive your order within 45 days
Full or Partial Refund, if the item is not as described
FREE SHIPPING WORLDWIDE
 
FEATURES:

1. A multipurpose beauty tool that uses micro current, radio frequency, and color light to efficiently firm and lift the skin, reduce the appearance of fine lines and wrinkles, constrict pores, and rejuvenate skin.

2. Micro-current and radio frequency technologies can whiten skin, improve collagen formation, increase skin suppleness, and speed up blood circulation.

3. The five colors of light—red, green, orange, blue, and purple—are appropriate for various skin tones and satisfy the demands of various social groupings.

4. Effectively convey the key ingredients of skin care products, encourage nutrient absorption, profoundly nourish the skin, support skin elasticity maintenance, and make skin smoother and firmer.

5. It can inhibit the recurrence of acne, promote collagen synthesis, ease muscular aches and stress, lessen skin tiredness, lessen skin redness and pain, and prevent allergies.

6.The compact and lightweight body is easy to carry, allowing you to treat your facial skin to a beauty spa anytime, anywhere during travel or business trips.

SPECIFICATIONS:

Material: ABS
Color: white
Weight: 135g
Working voltage: DC3.7V
Working current: (Color light) mA ≤900
Rated power: ≤3.5W
Maximum power: ≤5W
Maximum continuous discharge current: 3A
Standby current: uA <30uA (test after shutdown)
EMS frequency: KHZ 89
Charging voltage and current (required by power adapter): mA DC5V ±0.5V 500~2000mA
Charging time: ≤3.5H
Timed shutdown: 600 seconds
Use time: 100 minutes (about 10 times, for reference only)
Packing size: 19*6.7*4.2cm
Li-ion battery: 802047 3.7v 850mA
Red wavelength: nM 620~625
Blue light wavelength: nM 520~525
Green wavelength: nM 465~470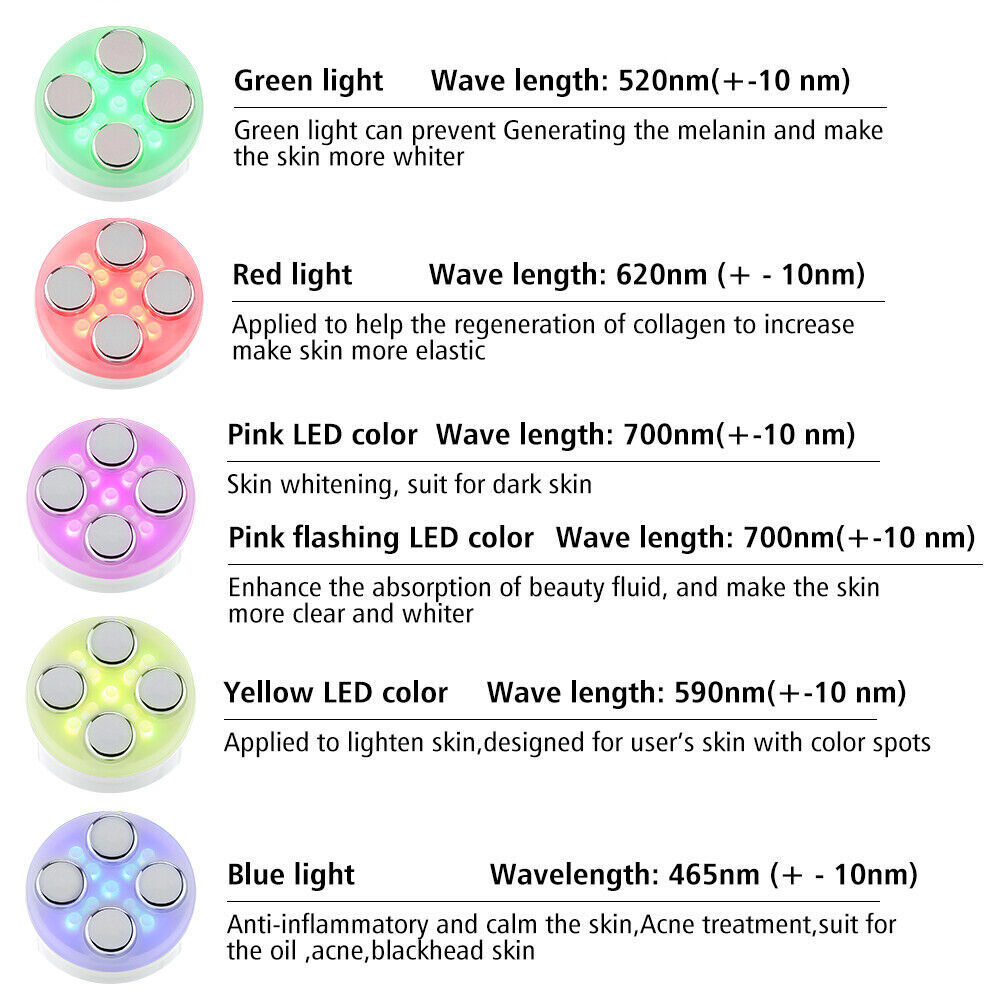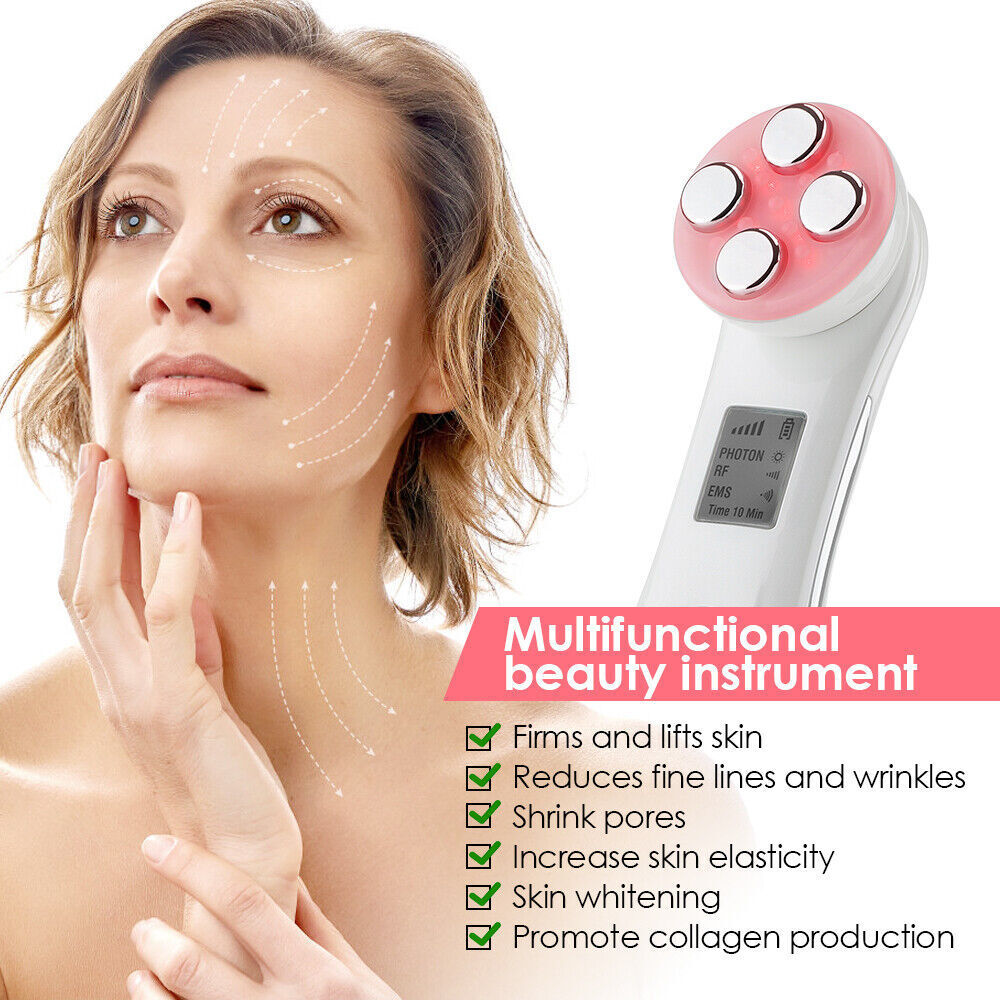 Packing List:

1* Host
1* USB Charging Cable
1* User Manual
1* Packing Box
---